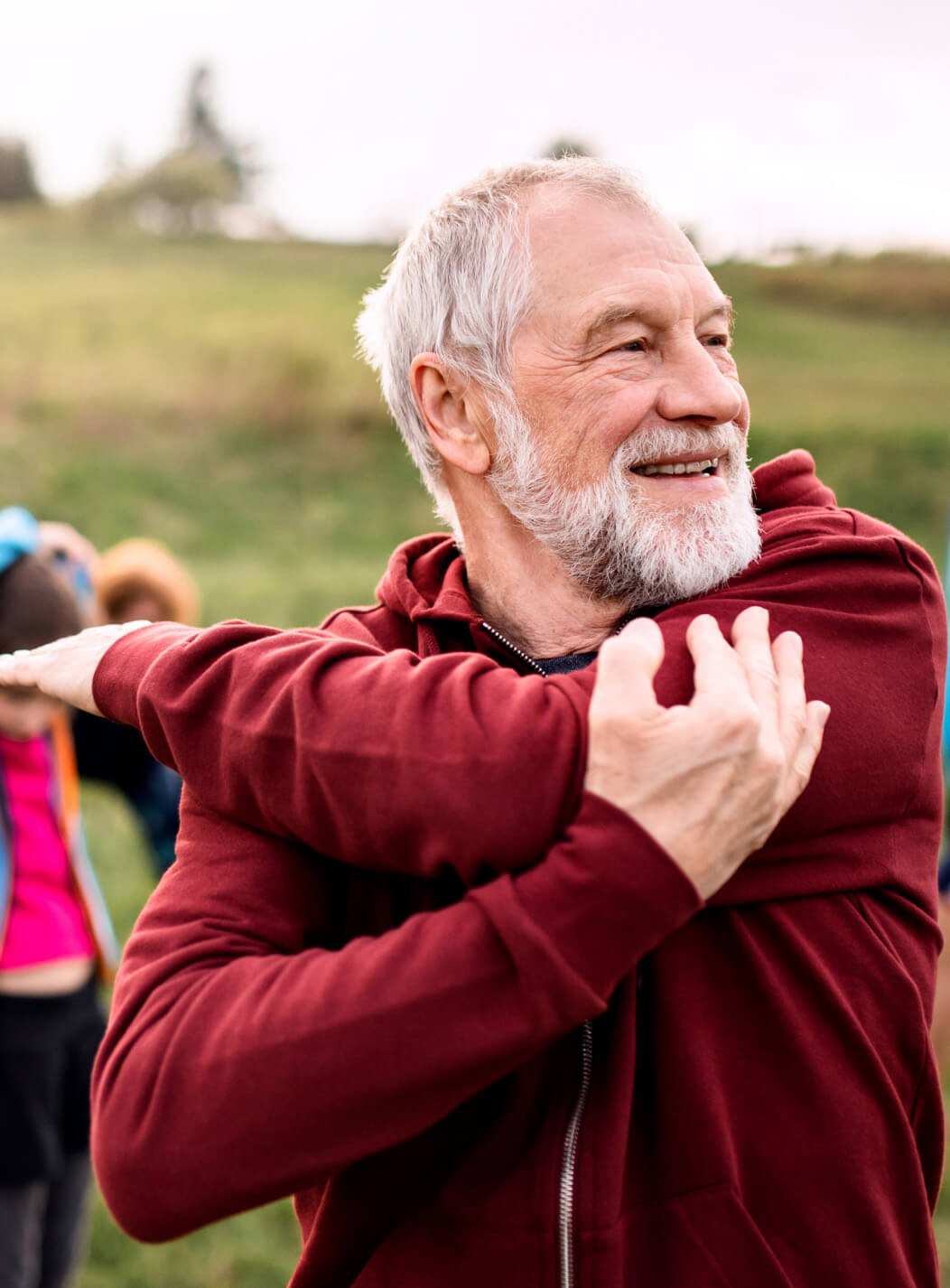 Research Beyond

Patient Reviews
It is important to research your surgeon beyond online reviews. Be sure they have proper credentials and are board-certified with experience. Many associations such as American Board of Neurological Surgery can confirm the completions of the certification process for physicians who are members.
The entire purpose of ABNS certification is identify and "Certify" only those neurosurgeons who have demonstrated both in their regular practice (though submission and peer ABNS review of their practice data which includes patient selection, surgical technique, and outcomes) and in the context of a thorough in person oral exam, that they have knowledge, skills, and professional attributes to provide safe and competent neurosurgical care.
Dr. Fayaz is a board-certified in Neurological Surgery in both Canada and the United States. He holds the following certifications and is a member of the following professional organizations: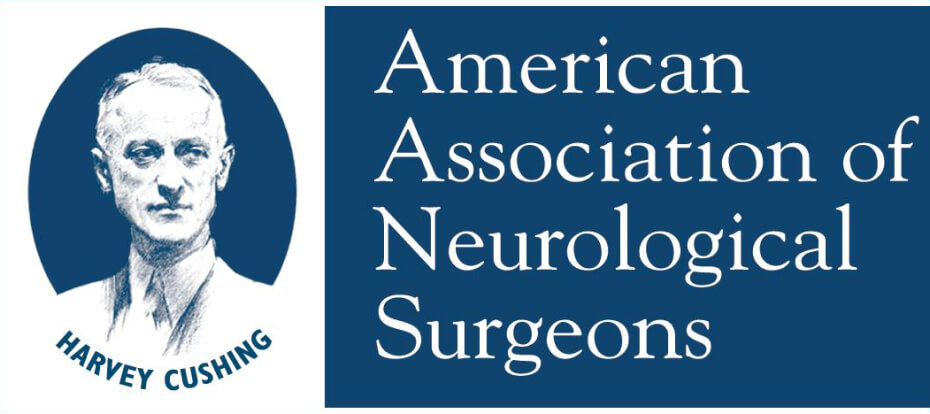 American Association of Neurological Surgery Member Board of the American Board of Mecial Specialties
The primary purposes of The American Board of Neurological Surgery (ABNS) are to conduct examinations of candidates who voluntarily seek certification and to issue certificates to those who meet the requirements of the board and satisfactorily complete its examinations. Certification by the ABNS is based on review and evaluation of an applicant's education, training and practice qualifications as well as successful completion of written and oral examinations. The ABNS, along with the Residency Review Committee for Neurological Surgery (RRC) and the Accreditation Council for Graduate Medical Education (ACGME), works to improving the standards of training in neurosurgical residency programs throughout the United States. A certificate, once granted, is verification of the completion of education, peer review and examination processes. The ABNS certifies as specialists in neurosurgery only those who voluntarily petition it for evaluation and certification.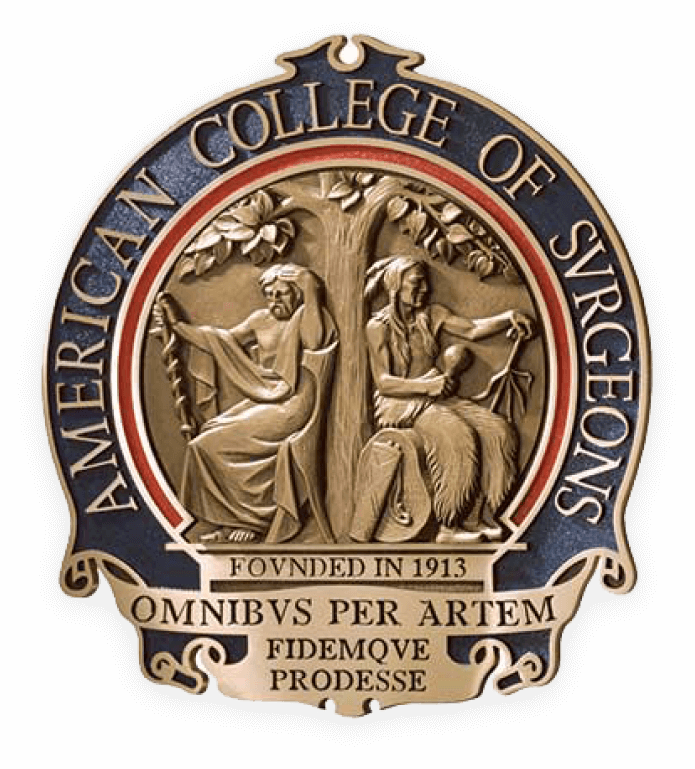 American College of Surgeons
The American College of Surgeons (ACS) is a scientific and educational association of surgeons that was founded in 1913 to improve the quality of care for the surgical patient by setting high standards for surgical education and practice. The American College of Surgeons is dedicated to improving the care of the surgical patient and to safeguarding standards of care in an optimal and ethical practice environment. Members of the ACS are referred to as "Fellows." The letters FACS (Fellow, American College of Surgeons) after a surgeon's name mean that the surgeon's education and training, professional qualifications, surgical competence, and ethical conduct have passed a rigorous evaluation, and have been found to be consistent with the high standards established and demanded by the College.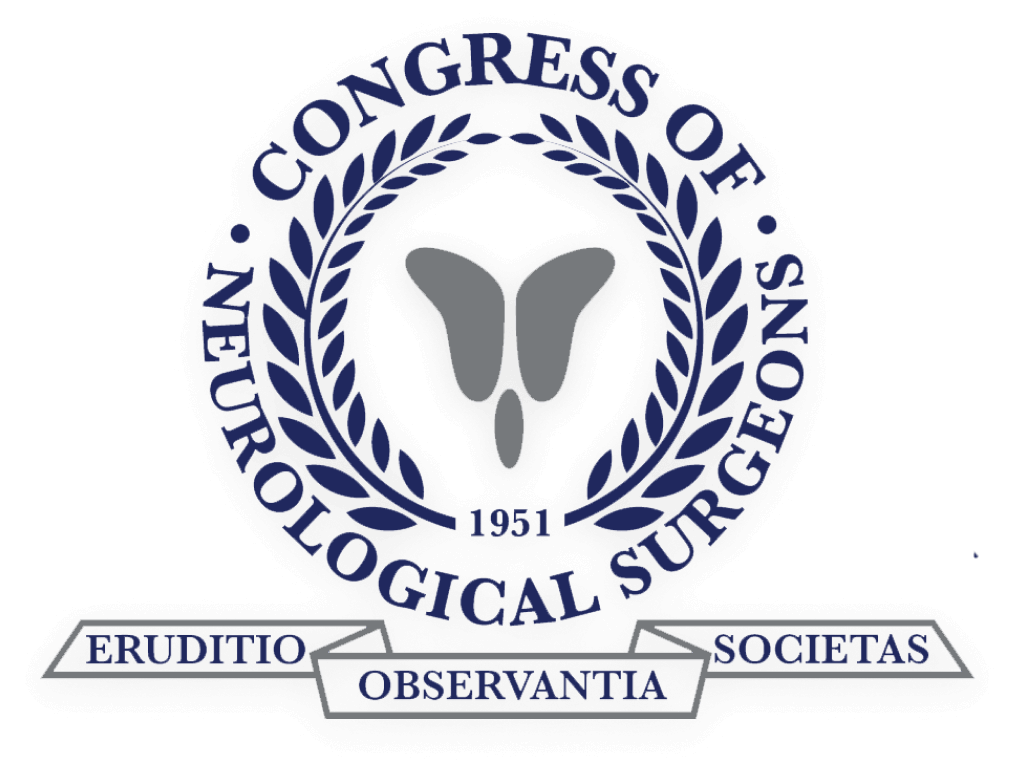 Congress of Neurological Surgeons
Congress of Neurological Surgeons is the leading organization dedicated to advancing neurosurgery through education and innovation. They inspire and facilitate scientific discovery and its translation to clinical practice. The CNS exists to enhance health and improve lives through the advancement of neurosurgical education and scientific exchange. Members aspire to be the essential partner organization for neurosurgeons, trainees, and industry innovators in neurosurgical disease. They are driven to cultivate great neurosurgeons and advance the global practice of neurosurgery globally by inspiring and facilitating scientific discovery and its translation to clinical practice.

North American Spine Society
The North American Spine Society is committed to sustaining a multidisciplinary membership of health care providers who are dedicated to excellence in the field of spine care. They Develop continuing medical educational programs to improve physician and other spine care provider competency and enhance performance through a comprehensive range of topics. NASS publishes several peer-reviewed scientific and evidence-based clinical publications for surgical, medical, and diagnostic spine care. They are also providers of coding and patient safety resources as well as coverage recommendations, clinical guidelines, EBM training and a spine registry. Ongoing research from this organization addresses issues related to spine research including the funding of grants and traveling fellowships.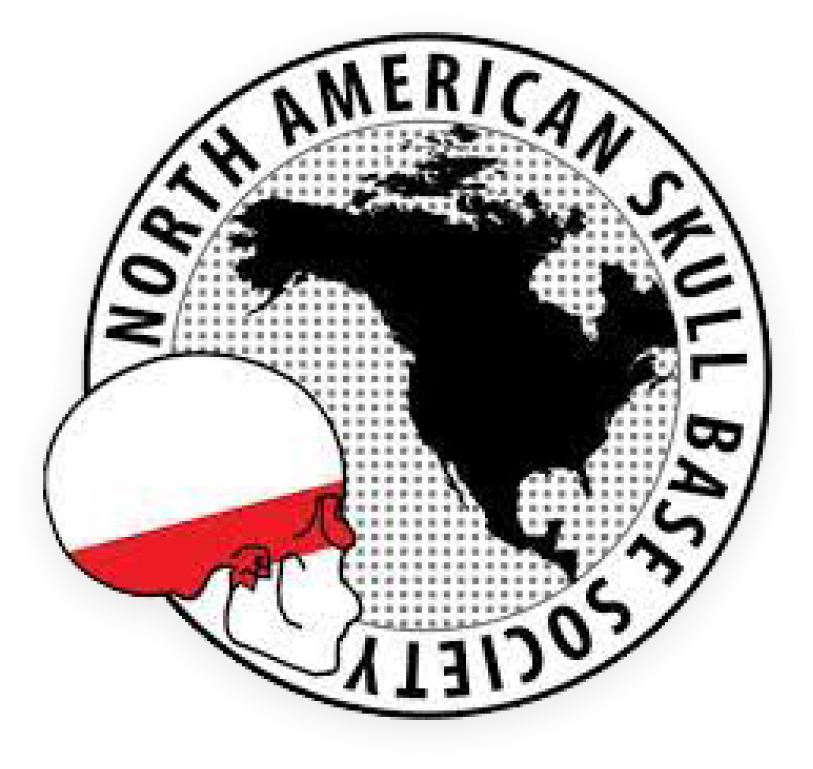 North American Skull Base Society
The North American Skull Base Society (NASBS), founded in 1989, is a professional medical society that facilitates communication worldwide between individuals pursuing clinical and research excellence in skull base surgery. The purpose of the NASBS
To promote the public welfare through the advancement of skull base surgery and related sciences.
To disseminate information about the anatomy, physiology and clinical management of diseases involving the skull base.
To promote education and basic and clinical research relating to diseases of the skull base.
To promote mutual fellowship and cooperation among various scientific disciplines and organizations.
To support, coordinate, and enhance efforts to generate scientific information useful to specialists in the care of diseases of the skull base.
The goals of the North American Skull Base Society are to promote dissemination of information about diseases involving the skull base, including the anatomy, physiology, pathology, and clinical management, in order to facilitate coordinated excellence in the delivery of care to patients, and to promote advancement of the scientific basis for treatment of patients with skull base disorders.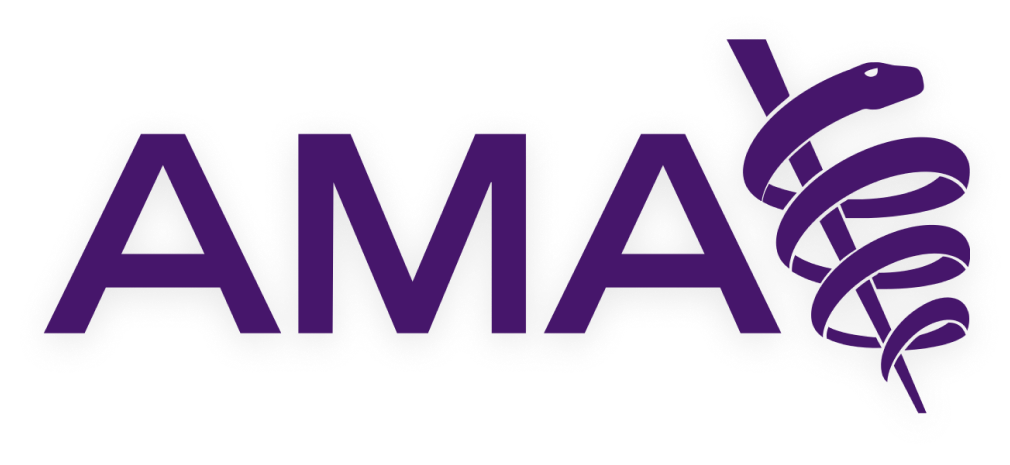 American Medical Association
Founded in 1847, the American Medical Association (AMA) is the largest and only national association that convenes 190+ state and specialty medical societies and other critical stakeholders. Throughout history, the AMA has always followed its mission: to promote the art and science of medicine and the betterment of public health. As the physicians' powerful ally in patient care, the AMA delivers on this mission by representing physicians with a unified voice in courts and legislative bodies across the nation, removing obstacles that interfere with patient care, leading the charge to prevent chronic disease and confront public health crises, and driving the future of medicine to tackle the biggest challenges in health care and training the leaders of tomorrow. The AMA's system of governance and policy making include the board of trustees, House of Delegates, executive vice president, councils and committees, special sections, and AMA senior leadership and staff.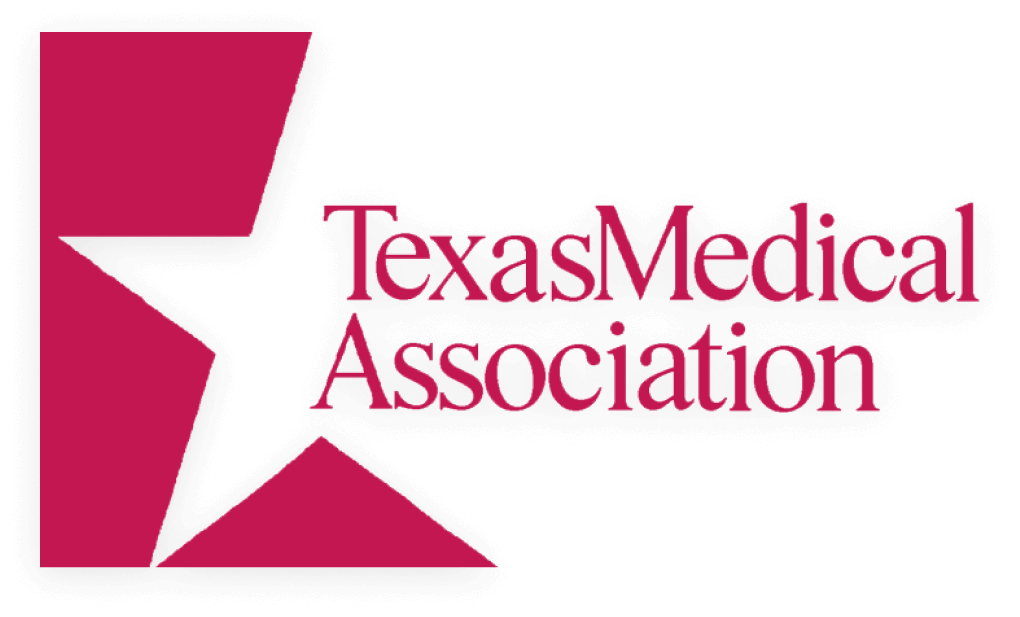 Texas Medical Association
Texas Medical Association was organized by 35 physicians in 1853 to serve the people of Texas in matters of medical care, prevention and cure of disease, and the improvement of public health. Today, with more than 55,000 physician and medical student members, TMA is the nation's largest state medical society.
Vision: To improve the health of all Texans.
Mission: TMA stands up for Texas physicians by providing distinctive solutions to the challenges they encounter in the care of patients.

Harris County Medical Society
Established in 1903, HCMS is the professional organization for physicians in Harris County and the largest county medical society in the nation, representing more than 12,000 physicians and medical students. Throughout this long history, HCMS has diligently worked to improve healthcare and medical standards in Harris County. In 1907, HCMS advocated for the Texas State Board of Medical Examiners, creating the first standards for education, training and licensing of Texas physicians. Since then, HCMS has held public health education campaigns for such diseases as polio and AIDS, advocated for legislation such as the Patient Protection Act, which stands as the most comprehensive managed care reform in the nation, and worked as a facilitator, bringing city and county health officials, hospital and emergency response officers together for public health and disaster preparedness meetings.
Request an Appointment Today

in Our Office or Virtually