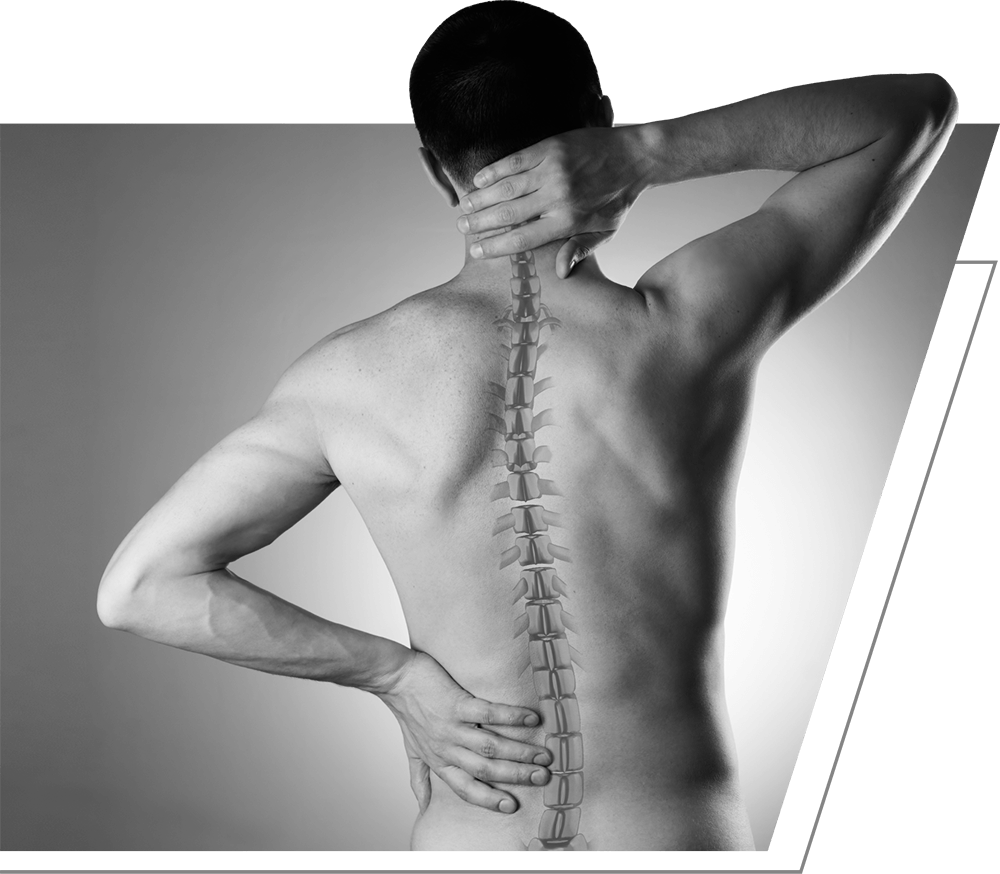 Spinal Fusion - Transforaminal Lumbar Interbody Fusion (TLIF)
Fusion surgery involves joining or fusing two or more vertebrae together. TLIF is a type of fusion surgery that can be effective but only as final treatment as it limits mobility.
What is

TLIF or Transforaminal Lumbar Interbody Fusion?
Spinal fusion surgery is designed to stop the motion at a painful vertebral segment which in turn should decrease pain generated from the joint. It is used to stabilize the spine and disc between the spinal vertebrae. Lumbar fusion surgery creates solid bone between the adjoining vertebra and "fuses" or stops any movement between the bones with the goal of reducing pain and nerve irritation.
When is

TLIF recommended?
Spinal fusion is often the last resort after all other resources have been exhausted. However, the pain can be so great from these conditions, that no other relief can be accomplished other than through surgical techniques. Lumbar spine fusion may be recommended when lower back and leg pain become disabling and have not improved with non-surgical forms of treatment.
A lumbar spine fusion may be considered for patients with the following conditions if abnormal and excessive motion causes severe pain and the inability to function:
How is a

TLIF Spinal Fusion Surgery performed?
MIS-TLIF back surgery is a minimally invasive surgery technique that is proving to be an effective alternative to "open" fusion surgery. It is performed for patients with lower back and leg pain associated with spondylolisthesis, degenerative disc disease or recurrent disc herniation.
Patients are admitted to the hospital for an average of two to four days. Dr. Fayaz accesses the affected vertebrae to be fused through the posterior or back part of the spine with the patient lying on the stomach. He then inserts a small tube through the skin until it "rests" on the spine. Using special surgical instruments, Dr. Fayaz then does the entire TLIF procedure through the tube. Using two small incisions, screws and rods are placed and the intervertebral disc is removed. A cage filled with bone graft from the patient is placed in that void with the goal of stabilizing the area.
TLIF: Transforaminal Lumbar Interbody Fusion
TLIF is generally used to treat back or leg pain caused by degenerative disc disease. The surgeon will stabilize the spine by fusing vertebrae together with bone graft material.
Minimally Invasive TLIF (Transforaminal Lumbar Interbody Fusion)
This minimally invasive procedure is used to remove a degenerated disc to relieve the compression of nerve roots in the lumbar spine. It is performed through a small incision on the back.
Post-Operative Care After
TLIF Spinal Fusion Back Surgery
The day after surgery is performed, physical therapy begins to help patients gradually begin mobilization. A spinal brace may be recommended. After being discharged from the hospital, patients have activity limitations and restrictions and may be on oral pain medications for several weeks. After four to six weeks, office work can be performed, and for heavier work requirements, the wait may be longer, usually 3 months.
If you are in the North Houston, Conroe, The Woodlands, Spring area and would like an evaluation for spinal fusion or TLIF or if you have been recommended for spinal fusion surgery, call our office at 281-880-0700 to schedule an appointment with Dr. Fayaz.
Request an Appointment Today

in Our Office or Virtually