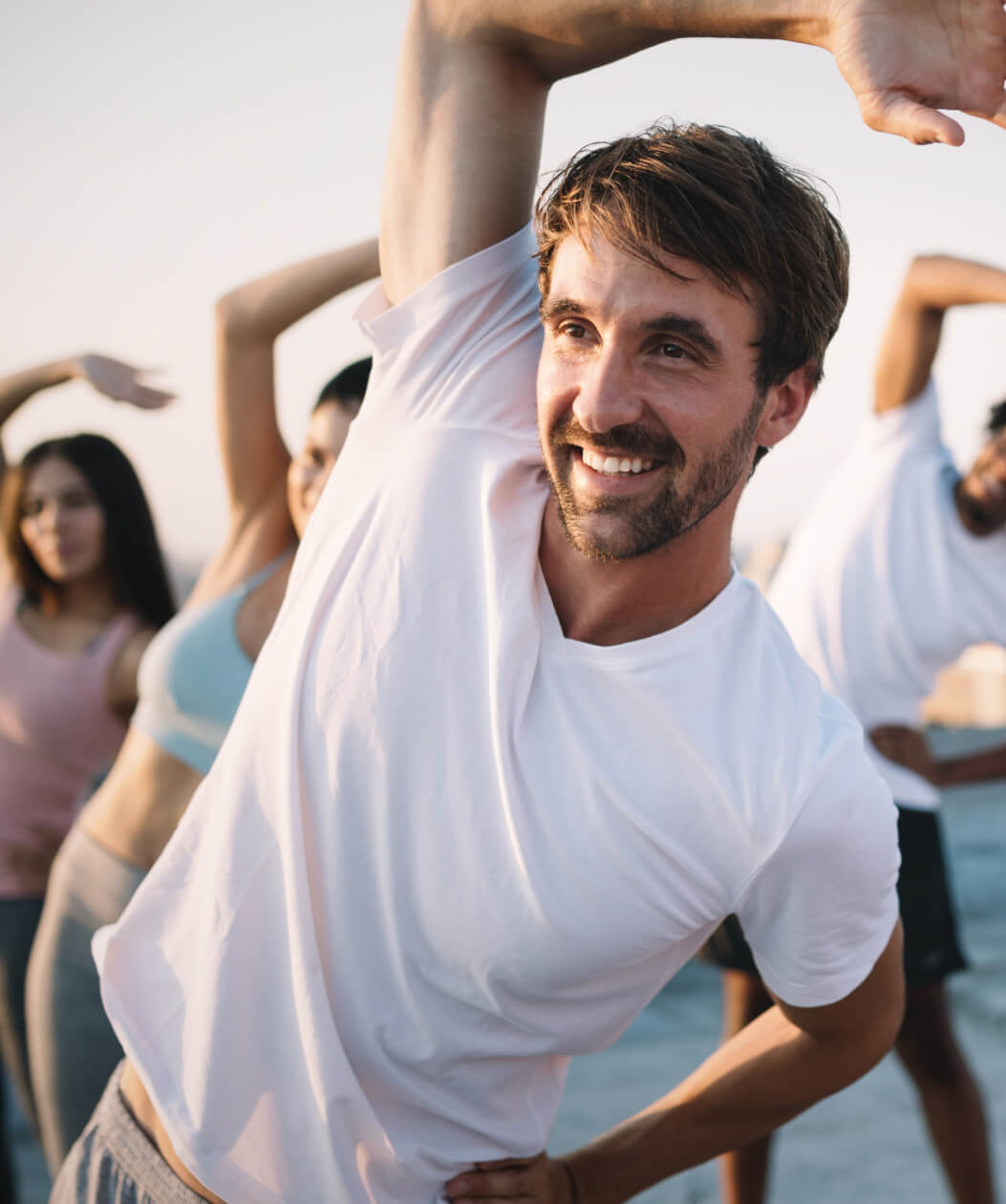 Don't take our word for it.


Read our reviews.
Our patient experiences speak for themselves. The most common phrase we hear in our practice is "Dr. Fayaz gave me my life back." Giving you the ability to move and feel good again is our goal. Read the statements below and watch videos of patients who might have experienced something similar to what you are feeling.
If you are a current or former patient of Dr. Fayaz and would like to share your experience with others, please click the button below to write a review.
Verbatim

Patient Statements
His surgery literally changed my daily life.
Dr. Fayaz operated on my very painful and cracked neck in December of 2015. Prior to his surgery I tried all forms of relief. None helped. His surgery literally changed my daily life. After a short rehab, my neck pain totally went away. To this day, over five years later my neck is pain free. He also took into account my personal day to day activities in performing the surgery. He did not affect my neck range of motion. That was the outcome I was hoping for. However, I would exchanged range of motion for pain free. He delivered both. 100% success.
Impressed with how nice and personable he is.
I can't stress enough how wonderful Dr Fayaz and his staff were to me. I had severe lumbar disc herniation and in excruciating pain. I only wish I would have seen him sooner. Dr Fayaz has surpassed all my expectations. I am I healthcare worker and was extremely impressed with how nice and personable he and his whole staff treated me. I trusted him immediately when he discussed the plan of care. I can never adequately express my gratitude. Going skiing next month thanks to this amazing Dr.
I can't thank Dr. Fayaz and his staff enough.
From the moment I contacted Dr. Fayaz's office to see if he could help my 87-year-old father-in-law to one week post-surgery I can without a doubt tell you that Dr. Fayaz is an outstanding neurosurgeon that takes his God given talents seriously and truly had a plan of action from the moment he saw the MRI. Brianne in his office is also such an asset to his practice. She also cares and guided us through the required tests/paperwork to make the much needed surgery happened as quickly as possible. We were without hope and unsure if any quality of life could be restored at his age. Today we are hopeful that after rehab and therapy he will once again be able to do a few things he loves but most of all the intense pain he was in is gone. I can't thank Dr. Fayaz and his staff enough.
I highly recommend Dr Fayaz.
So many positive things to say but the one thing that stands out in my memory is that Dr Fayaz looked out for my best interest, not his. He was not ready to call for surgery at the first visit. I had chronic neck pain. He recommended physical therapy first, pain management second. When I had no pain relief some 9 months later, I scheduled surgery in the form of a cervical fusion. I am very happy with the outcome and live an active life. That was eight years ago. I highly recommend Dr Fayaz.
I am fortunate to have found him.
Dr. Fayaz and his entire staff have been great throughout the entire process! I got T-boned at an intersection a little more than 3 years before I first saw Dr. Fayaz. I tried everything else before surgery. I had times when I thought my body was healing then a flare-up would occur, and I'd be totally incapacitated. The first time I met Dr. Fayaz he was very patient and explained to me what was going on with my neck and spine. He answered all my questions. I never felt pressured about any decisions. He is a very kind man and great doctor. I am fortunate to have found him. By the way, I woke up from surgery and knew my neck was better. Thanks doc!
I feel great!
Dr. Fayaz really cares about his patients. I had been suffering with neck pain for about 20 years. Had cervical spine surgery in 2006 which helped for about 2 years before the pain returned. I interviewed with a couple of Neurologists before I decided to go with Dr. Fayaz. He's personable, has a caring and organized staff, excellent bed side manner and goes into detail of what the surgery involves.
He's made me feel very comfortable and am very happy to have found him. My surgery was a year ago. Today I feel as if I've never had Cervical Spine surgery and thrilled to enjoy my grandchildren. I feel great!
I got my life back.
I had to have surgery on my l4/l5 after visiting the emergency room. Dr. Fayaz was on duty that evening and admitted me to have surgery done the next day. Him and his whole team were awesome and made me feel comfortable, even though I was terrified. The surgery was a success, and I am now recovering. I would definitely recommend him to anyone looking for a doctor that specializes in what he does. Thank you Dr. Fayaz for helping me get my life back. I am truly grateful for you.
This man saved my life.
This man saved my life 30 days ago today. I was brought into Conroe Regional unconscious and in critical condition from a head injury suffered in a fall at a tennis tournament. Almost immediately after having a CT scan, I was wheeled into surgery where Dr. Fayaz opened my skull and relieved the pressure that would have likely taken my life. He has my debt and gratitude forever and then some.
I will be forever grateful!
He and his staff make up an AMAZING team. He has performed multiple surgeries on my back due to a work injury and is now treating my neck (same injury). I fully trust him and his staff and would not trust anyone else to take care of my needs. Caring, courteous, professional, friendly, honest, knowledgeable, are only some of the traits they possess. I highly recommend him to anyone that is in need of a treatment plan for an ailment that he provides. Thank you from the bottom of my heart. I will be forever grateful!
Finally, Pain free!
I dealt with pain for over 30 years because I was afraid to have back surgery. How do I spell relief, DR. FAYAZ! When I woke up from surgery, I was completely pain free! It's been 7 weeks now and I haven't needed pain medicine, not even Aleve. I constantly had to remind myself not to overdo it because I felt great. Not only is Dr. Fayaz an exceptional Neuro-Surgeon, he's compassionate and really cares about his patients. I'm so grateful for him and HIGHLY RECOMMEND him. I'm thankful to finally be able to enjoy life without pain!
Pain free!
I saw several surgeons before meeting with Dr. Fayaz and I am so glad I chose him. I would highly recommend Dr. Fayaz for any back or spine problems you have. He listens to you; he is conservative in his approach and does not push surgery at all. He also worked with me when my insurance changed, and he was no longer on my plan two months prior to surgery. Because he is not part of a larger physician's group, he can make each decision on a case by case basis in the best interest of his patients. I totally trust him and would definitely use him again, but fingers crossed I won't have to! It has been one year since my lumbar fusion and I feel amazing. My only regret is not having the surgery sooner. After more than five years of physical therapy, chiropractic, injections, pain meds and more, I finally went ahead with my surgery. The moment I woke up, I could tell my pain was gone. My disc was completely gone so it was bone on bone at L5/S1. Dr. Fayaz had to pry the vertebrae apart because they had started to fuse naturally. The recovery from the surgery was not nearly as bad as I expected. I did not take any pain meds after I left the hospital, I wore the brace for about a month and by the time I finished my PT four months in, I was completely pain free. I can bend and sneeze without pain! I never realized how much my pain had been affecting my life until it was gone.
A wonderful physician and human being
Having been an ER nurse most of my life I have dealt with many physicians, and sometimes you have to accept a skilled surgeon that doesn't have great bedside manner. With Dr. Fayaz, you get both of the above. My husband was nearly crippled with back pain and had received different advice from different (3) surgeons. We settled on Dr. Fayaz because of great referrals and reviews, and how he treated us and came across at our very first visit. His office staff is well organized, and his PA Jonas is also kind, compassionate, and knowledgeable. Within hours after surgery, we knew that Dr. Fayaz had made the correct diagnosis and had repaired the herniated disc. Within a week he was off of all pain meds. I would not hesitate to recommend Dr. Fayaz and his staff.
The experiences of our patients are a great way to see what it's like to be cared for by Dr. Fayaz and his team. Please click any of the review sites below to read our most recent reviews. If you are a current or a recent patient, we encourage you to share your experience for others to read or share a video testimonial.