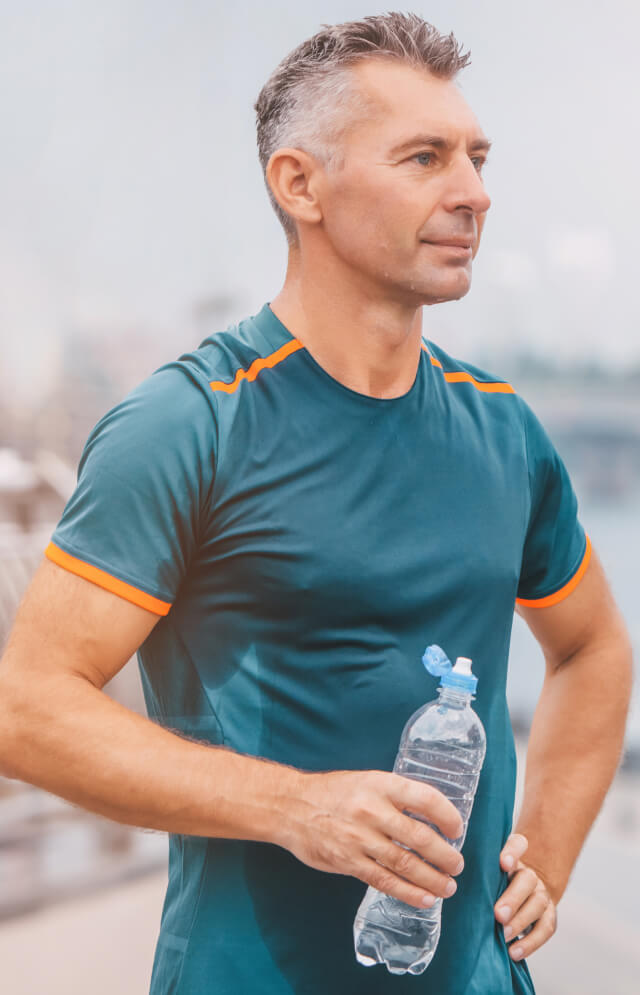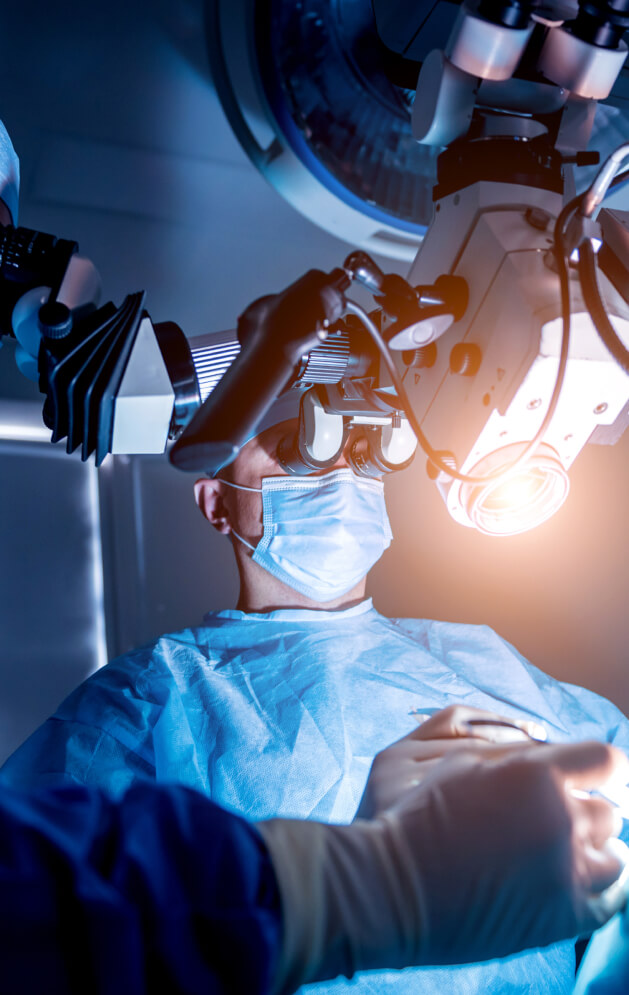 Minimally Invasive or Non-Invasive
Brain & Spine Surgery

North Houston, TX
Minimally invasive or non-invasive surgery (MIS) refers to any surgical procedure that is performed through tiny incisions instead of a large opening. Because your surgery is made with smaller incisions, you will likely have a quicker recovery time and less pain than traditional open surgery but with the same benefits as traditional surgery.
Because of the smaller incisions, minimally invasive surgery can be faster, safer and require less recovery time. The reduced trauma to the muscles and soft tissues compared to open surgery provide many benefits:
Less scarring from smaller skin incisions (sometimes as small as several millimeters)
Less loss of blood
Reduced risk of muscle damage, since less or no cutting of the muscle is required
Reduced risk of infection
Reduced pain and less reliance on medications
Faster recovery
Less rehab
Lower complication rate
As with any surgical procedure, no matter how minimal, there are certain risks associated that include, but are not limited to:
Possible adverse reaction to the anesthetic
Unexpected blood loss during the procedure
Localized infections, no matter how small the incision area
What is

Minimally Invasive Spine Surgery?
The goal of minimally invasive spine surgery is to perform a procedure that can stabilize the vertebrae or spinal joints, and to relieve any pressure on the spinal nerves. These symptoms are often associated with spinal instability, herniated discs, Scoliosis, and spinal tumors.
Open spine surgery leads to more trauma to the surrounding muscles and soft tissues. Minimally invasive spine surgery is faster to perform, safer for the patient, and has a faster recovery time. Many minimally invasive surgeries can be performed as an outpatient procedure and may require minimal time under general anesthesia.
Conditions treated by Dr. Fayaz using minimally invasive surgical spine procedures:
Lumbar spinal stenosis
Spinal infections
Spinal instability including spondylolisthesis
Vertebral compression fractures
Spinal tumors
Minimally Invasive Surgical Treatment Options for Spine Conditions:
Discectomy
Spinal decompression
Transforaminal Lumbar Interbody Fusion (TLIF)
What is

Minimally Invasive Brain Surgery?
By using use cutting-edge, minimally invasive surgical techniques on the brain, we can provide life-changing relief to patients affected by the debilitating symptoms neurological conditions. Patients now have access to the latest technologies for imaging, diagnosis, and robotic assisted, minimally invasive surgeries on the brain.
In the past, brain surgery procedures often required large incisions in the scalp along with the removal of large bone sections to access the inside of the skull. These procedures have largely been replaced with less invasive techniques that allow for faster recovery while reducing potential complications.
Dr. Fayaz uses Stealth navigation and image-guidance surgical techniques in conjunction with a pre-operative MRIs for planning and execution when conducting craniotomies. These two tools allow him to guide the procedure using cameras to capture and relay the patient's anatomy and the surgeon's precise movements in relation to the patient, to computer monitors in the operating room. Image-guided surgery helps surgeons perform safer and less invasive procedures and has become a recognized standard of care in managing cranial and spine disorders.
It is generally accepted that conservative, minimally invasive treatments yield the best results with the least risk for complications. Benefits of minimally invasive brain surgery over tradition open brain surgery include:
Safer with less trauma to the body
Shorter recovery time, since less surrounding tissue is affected
Less risk of infection
Less blood loss, reducing the risk of shock
Fewer and shorter scars
Greater accuracy with special video equipment to guide physician
Less expensive with shorter procedures times and few hospitals stays
Conditions treated by Dr. Fayaz using minimally invasive surgical brain techniques:
Arnold-Chiari Malformation
Glioblastoma
Stroke
Intracerebral hemorrhage (Bleeding in The Brain)
Brain Cancer
Brain Tumor
Brain Trauma
If you are in the North Houston, Conroe, The Woodlands, Spring, TX area and would like to receive more information on minimally invasive spine or brain surgery, call our office at 281-880-0700 to schedule an appointment with Dr. Fayaz.
Request an Appointment Today

in Our Office or Virtually